Proudly Sponsoring:
Proudly Supporting our Youth during Homelessness Week - Sleep in your car
Fusion Mornington Peninsula are a group of passionate youth and community workers, with over 60 years experience behind us. Fusion has dedicated teams in 16 locations across Australia, delivering a range of local programs and services, including youth housing, support for parents and work in schools.
Fusion Australia is a Youth and Community movement of people motivated by Christian values and the belief that people matter.
You're Invited to Join Us!
It is said that "it takes a village to raise a child". In the same way, it takes more than just one person or organization, to build a strong community that will better care for its young people. It needs a coming together of a whole community with an investment beyond the needs of the current generation.
At Fusion, we know that it is only in partnership with others of good will that real, long lasting transformation can take place. We're committed to building strong partnerships with others to transform communities, so that young people and their families can thrive. Whether sharing their time, finance, expertise or other resources, our partners are crucial to effecting change in communities across the country.
This June we're launching our inaugural Church and Community Month; an opportunity for our teams to get out and make new friends, as we invite you to join us in the business of caring for our communities. If you'd like to invite a Fusion team to your church, business, community organisation, study group, or group of friends, we'd love to talk to you. Contact us to find out more and start the conversation.
MORNINGTON GOLF CLUB
As one of the oldest golf clubs on the Mornington Peninsula, Mornington Golf Club celebrated its Centenary in 2004.
For those who know Mornington the club started its life on a tract of land named Cook's paddock behind the current Tanti Hotel (on Nepean Highway) and stretched from the old railway to Beleura Hill Road. It was moved to the Mornington Racecourse in 1925 until after the Military took occupancy of the Racecourse, obviously creating difficulties for play.
1941 saw the committee of the day negotiate for the Mornington members to play on a 9 hole private course at The Dava Lodge Guesthouse on the corner of Dava Drive and the Esplanade. In 1946 a lease was taken out from Sir George Tallis for 110-120 acres to create a golf course. As with all projects such as this there were difficult times, especially so soon after the war, but the first 9 holes were opened with much fanfare on Saturday 29th April 1950.
The other 9 holes were opened not long afterwards. The site, later purchased from the Tallis family, occupies one of the most spectacular positions high on the clifftops of Port Phillip Bay overlooking Mornington Harbour and around the bay from the You Yang's, the City of Melbourne and the Dandenong's.
To find out more visit the Mornington Golf Club Website
ARTHURS SEAT CHALLENGE
Take the Challenge
The Arthurs Seat Challenge is a 6.7km run/walk held annually since 2002 to promote the profile of the Fit to Drive program and to raise funds to enable the continuation of this invaluable program, which is currently provided to our local schools free of charge.
It's a wonderful annual event for families, schools, local businesses, sporting groups, community groups, and individuals to come together and raise awareness about the Fit to Drive program
McNeill Real Estate are proud to be Event Partners at the 2019 event. come along and join in the fun (believe us... it really IS a fun day out - despite the massively steep route!!), you will have lots of fun and be supporting our local kids in helping them to become better drivers and stay safe on our roads.
Check out how we went on the day
LADDER PROJECT FOUNDATION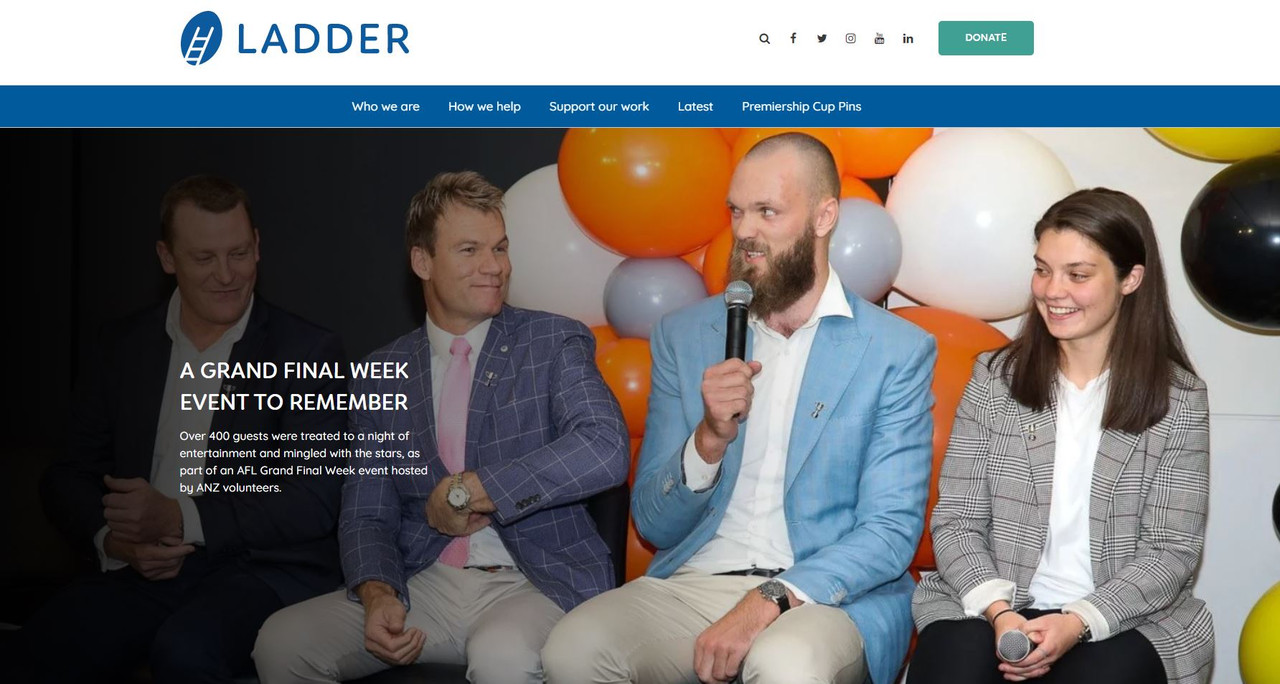 Over ten years ago, AFL players Mark Bolton, Paul Licuria and Joel Bowden made a decision that would impact the lives of thousands of young people for the better.
They identified a need and had the skills and passion to establish a not-for-profit, youth organisation that would support the countless number of young people experiencing homelessness in Australia. This organisation would go on to be named Ladder.
"What if we could harness the goodwill, influence and power of this unstoppable social and cultural force that is AFL, they thought. Ladder was born."
Over ten years ago, AFL players Mark Bolton, Paul Licuria and Joel Bowden made a decision that would impact the lives of thousands of young people for the better.
They identified a need and had the skills and passion to establish a not-for-profit, youth organisation that would support the countless number of young people experiencing homelessness in Australia. This organisation would go on to be named Ladder.
"What if we could harness the goodwill, influence and power of this unstoppable social and cultural force that is AFL, they thought. Ladder was born."
Luke Ball, former AFL player and AFL Players' Association vice-president.
All three players had been volunteering at soup vans in Melbourne and had witnessed the high numbers of young people accessing services. What stood out to them was the repetition. The same people were coming back, night after night, week after week, year after year.
They asked themselves, what can football do about this?
They made a compelling case to the AFL Players' Association and the AFL, who came onboard as founding members. Organisations who still hold this position over a decade on.
In Ladder's first year, the AFL Players' Association committed $10 from every player's weekly match payment. This has since risen to $25. Ladder continues to hold the privileged position of being the Official Charity of the AFL Players' Association and a tier one charity partner of the AFL.
Since inception, hundreds of AFL players, both male and female, have supported the organisation as youth mentors, volunteers and advocates.
For more information, or to contribute click here
DOLPHIN RESEARCH INSTITUTE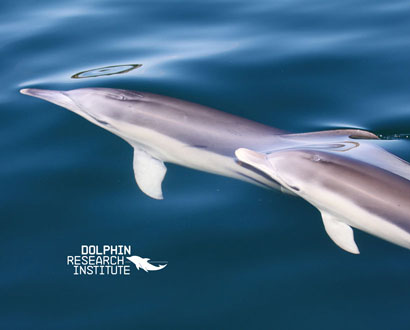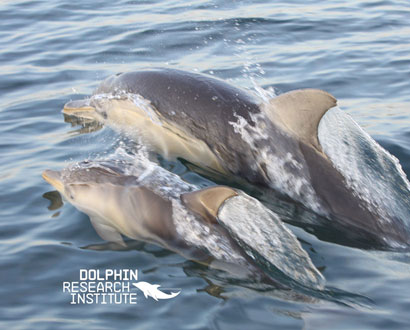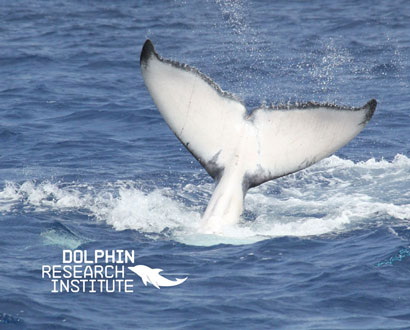 The Dolphin Research Institute is based at Hastings, on the shores of Western Port in Victoria, Australia. DRI's research is focused primarily in the south-eastern region of Victoria, especially Port Phillip, Western Port and the Gippsland Lakes.
The Institute has over 25 years of dolphin research - we know our resident dolphins through fin identification and regular surveys; our data-base is extensive and ever-expanding! We also know that our supporters feel proud of our work. It is a tangible way for them to be able to say "Yes, I'm helping these dolphins now, and for their future."
DRI began in the late 1980's by people who were concerned about local dolphins and their marine environment. The Institute has grown in to the well-managed, sustainable, not-for-profit conservation organisation that is the 'go-to' for just about all-things dolphin related in Victoria. The Dolphin Research Institute has been caring for our bays since 1991 - we are proud that we are now also pioneering the federally-funded National Dolphin Health Project.
We work in three areas: Research - for Conservation; Education - for the next generation and Environmental Leadership - for the community.
DRI is a registered charity and is self-funded from the community, foundations, the corporate sector and government grants. Our original concerns and passions about dolphins remain. We now spread our work further through community involvement with citizen science projects and education programs, including our award-winning 'i sea, i care' Ambassador program in primary schools. We know that all 'drains lead to the sea' - catchment management, pollution control and public education are as important as picking up litter on the beach for the health of our waterways and ultimately, dolphins.
The Institute has received many awards including the prestigious Banksia Environment Foundation national award in the "Marine & Coastal Water" category in 1997, the "Victorian Coastal Awards of Excellence" Species Protection category in 2002 and the "Community Partnerships" category in 2013.
We are involved in raising funds for the month of JUNE 2019 and would love you to help us support our unique dolphins here
COMMUNITY KINDERS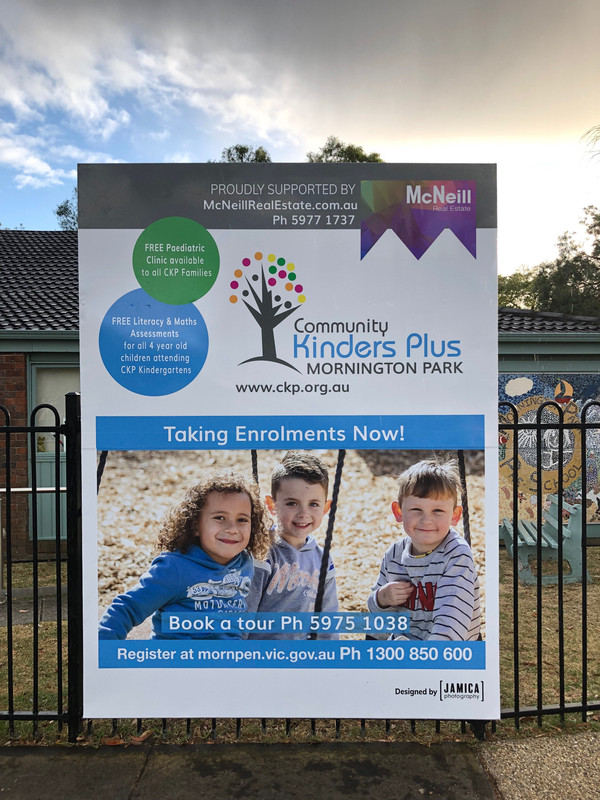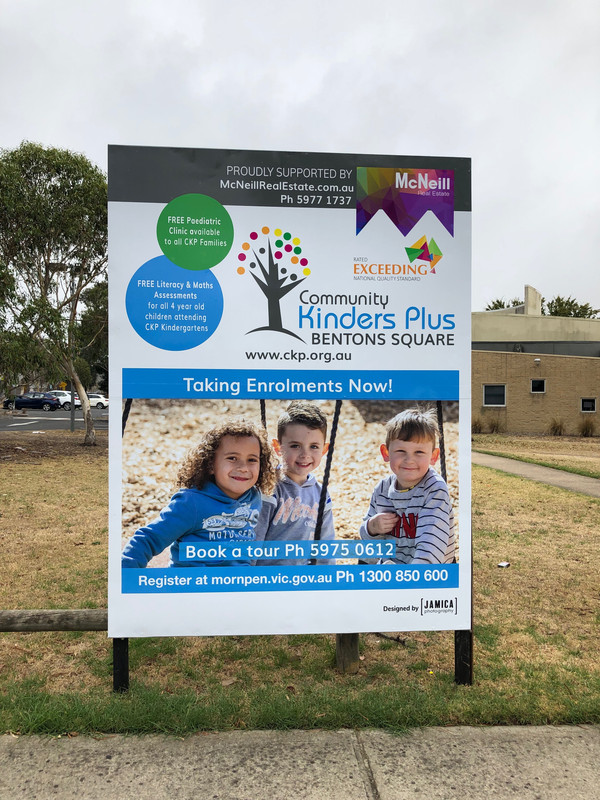 Community Kinders
HISTORY
Community Kinders Plus is a Place Based, Not for Profit Early Years Manager which began operation in 2012.
CKP INFO
CKP is an Early Years Management organisation that is accountable for the delivery of the service at 20 other kindergartens across the City of Frankston and Mornington Peninsula Shire.

Our role as the Approved Provider is to implement legislation, key decision making, employment and management of all staff, professional development, strategic planning, financial management, facility management, enrolments and the kindergarten curriculum in consultation with our educators.
CKP believes this management and support provides our educators with the opportunity to develop strong community links and a quality program that recognises the individual needs of the children that access our service.
All children attending a CKP kindergarten will undertake FREE literacy and numeracy assessments throughout the year to establish any areas of concern and then ensure that the kindergarten program is tailored to meet these needs.
STRATEGIC PLAN
Community Kinders Plus strongly invests in the early years focusing its service delivery upon providing quality early childhood programs for children in the year prior to schooling. However, CKP also acknowledges that service delivery goes beyond this year and therefore will seek to discover ways that its service delivery in the future may include families and their children from birth to primary school age. Service delivery expanding upon the year before school already exists in some services with three-year old kindergarten, activity groups and occasional care already offered. The future, however is not limited to this and demographic needs and financial viability may be extended into various forms of education and care.
McNeill Real Estate is proud to sponsor our local Kindergartens to help to ensure that our young children have a great start to their education on Mornington Peninsula.
MORNINGTON PIRATES BASEBALL CLUB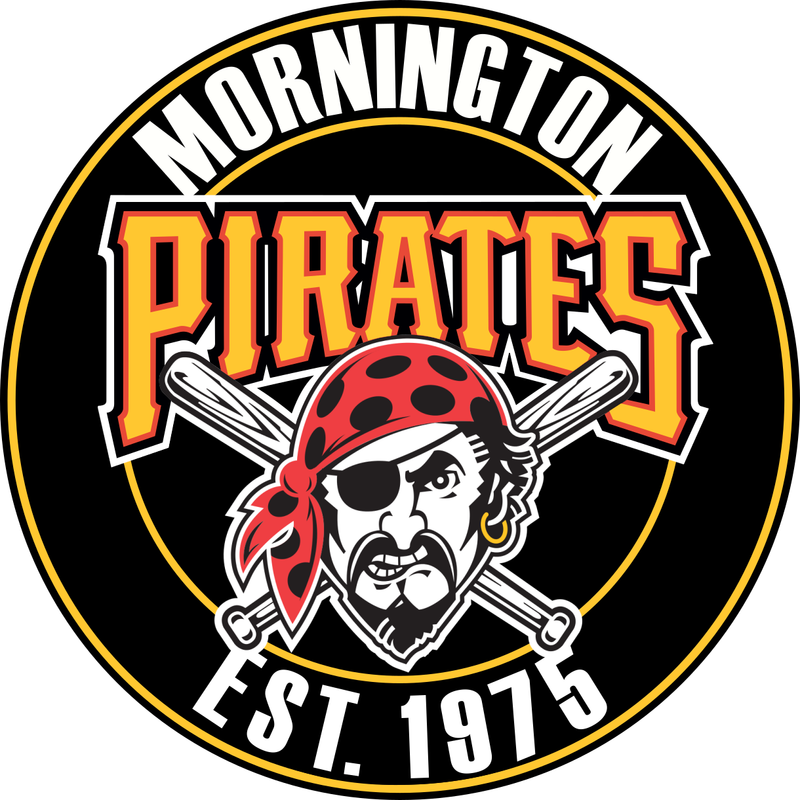 Mornington Baseball Club
Welcome to the Mornington Baseball Club, a premier baseball club located on the Mornington Peninsula, Australia, an hour south east of Melbourne in the beautiful coastal town of Mornington. Primarily a winter season club, we cater for all age groups, male and female, juniors and seniors, from 8 years of age to .... well quite old!! You can find us at CB Wilsons Reserve, 35 - 55 Wilsons Road, Mornington.
We have two diamonds complete with dugouts. The main diamond is well maintained all year round and is complete with light towers. Our clubrooms are modern with a large canteen and licensed bar. There is ample off street parking and a playground for the kids.
We have an experienced Division 1 Club Coach as well as an efficient & effective Executive Committee dedicated in the development of the club and the promotion of baseball throughout the Mornington Peninsula.
Our club colours and logo are influenced by the MLB Pittsburgh Pirates.
McNeill Real Estate is proud to be a sponsor of our local Baseball Club